Yesterday I shared an image provided by the Public Health Agency of Canada that showed BC had the highest per capita number of active COVID-19 cases of any province or territory in Canada. Today I am happy that I can retract that statement. As you can see from the above chart, with special thanks to excellent data collect-and-display'er Justin McElroy, there was a significant change in the number of active COVID-19 cases for the Vancouver Coastal Health Region. The official count of active cases for BC dropped from 1,987 to 1,465, a difference of 522 cases. As such, BC now falls under both Quebec and Alberta who now lead Canada for the highest per capita number of COVID-19 cases.
On September 3rd I reported on deals Canada had signed to secure vaccine quantities from 4 different vaccine candidates, should they prove successful (there was also speculation about Oxford/AstraZeneca at the time, but that one isn't looking so good right now). Today I am able to share that Canada has signed a deal with a 5th company to secure additional vaccine doses, should things not work out sooner with the other 4 companies. The new agreement is with VBI Vaccines, which includes both the necessary doses of their vaccine candidate VBI-2900, as well as confirmation that their mid-stage trials will be conducted exclusively in Canada. Unfortunately, the vaccine is not expected to be ready until the first quarter of 2022.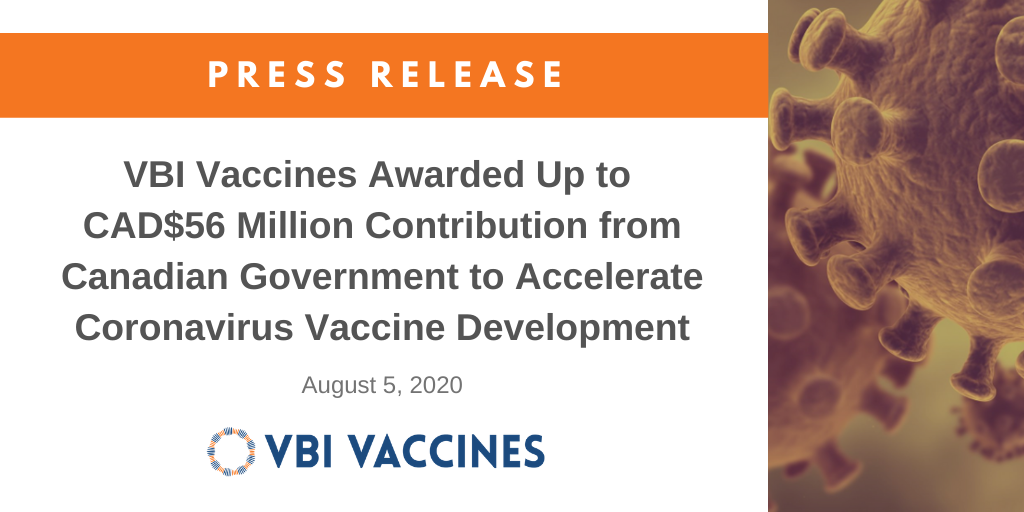 In order to best choose which companies to make deals with for doses of COVID-19 vaccines, the National Research Council of Canada put together a "Vaccine Task Force" with the following mandate:
prioritize vaccine projects seeking support for activities in Canada;
attract to Canada promising non‑Canadian vaccine candidates, or partner with developers of non‑Canadian vaccine candidates;
optimize the tools needed to develop vaccines;
support effective research and development, and supply chain coordination for COVID-19 vaccine projects;
facilitate solutions to manufacture the most promising COVID-19 vaccines in Canada; and
identify opportunities to enhance business connectivity globally to secure access to vaccines with key commercial sponsors.
The Vaccine Task Force is made up of 11 members, each of them is an expert with history and deep knowledge of vaccines. Due to their extensive history studying and working with vaccines, many of the members have potential conflicts of interest that could arise while discussing or voting on proposals. Until recently, these conflicts of interest were kept private, but almost without warning that situation has recently changed. You can now read up on each member's disclosed potential conflicts of interest for each vaccine deal. It seems an interesting coincidence that Iain Stewart, the former president of the National Research Council was just appointed as the new president of the Public Health Agency of Canada, and the next day the decision is reversed to be more transparent.
A new method of testing for COVID-19 will soon be getting a trial run at the Helsinki Airport, with the help of 16 specially trained medical detection dogs. According to preliminary tests conducted by a research group at the Veterinary Faculty of the University of Helsinki, dogs are able to smell the virus with "almost 100 percent certainty". I have not been able to find their study data to confirm this claim, but I was able to find a similar study with dogs from the University of Veterinary Medicine in Hannover. The German study concluded that the dogs had an average detection rate of 94% (±3.4%) with 157 correct indications of positive, 792 correct rejections of negative, 33 incorrect indications of negative or incorrect rejections of 30 positive sample presentations.
That's all for now, stay safe everyone!