Canada Won't Be First to Receive Vaccine
Earlier today Prime Minister Trudeau announced to Canadians that Canada would not be the first to receive the newly developed COVID-19 vaccines from any of the major developers. These developers will be providing their initial shipments to their home countries first, before honouring their agreements with Canada and other nations.
While this may come as frustrating news to some, especially as news articles spread about the US and UK likely receiving their first vaccinations as early as December 11th, we will need to continue to be patient and vigilant in our COVID-19 safety plans. This delay in vaccine availability will also give Canada time to further prepare for the extreme logistical challenges presented by these vaccines, with the need to keep them at sub-zero and extreme cold temperatures and transport them from coast to coast for public distribution. Canada's large landmass and low population density make this process almost uniquely difficult.
Despite these difficulties, Canada and BC are still expecting to receive our first doses early in the new year, and hope to have enough availability for anyone who wants a vaccine to receive one before the end of next year. Specific plans for who will receive the vaccine first are still being decided but should be available soon.
Bamlanivimab Receives Emergency Approval and Order for 26k Doses
Bamlanivimab, the monoclonal antibody treatment from Eli Lilly and Vancouver based AbCellera, which was used to help treat US President Trump previously, has now received emergency use approval from Health Canada. The emergency use approval is restricted to patients who have contracted COVID-19 but are neither receiving additional oxygen nor currently hospitalized.
Prime Minister Trudeau announced this morning that Canada had placed an order for 26k doses of the Bamlanivimab treatment, and retains the option to increase the order by thousands more should the need arise. There are no reports yet on how the treatment would be utilized, but based on the emergency use restrictions it could be focused on the newly infected among the elderly or high risk.
Canadians Have Strong Opinions on Vaccinations
An Ipsos poll from earlier this month has shed some light on the changing and current opinions of Canadians regarding the upcoming vaccines for COVID-19. One of the questions asked about support for mandatory COVID-19 vaccinations. In July 72% of responding Canadians supported the idea. Later in September, that number dropped to 63%, and most recently it now sits at 61%. It is important to remember, however, that nobody federally or provincially has suggested the vaccination would be mandatory.
Here is a simplified summary of some of the other questions and responses:
"I would personally take a COVID-19 vaccine as soon as I could, without hesitation": 54% support
"I'd wait for reports about the effectiveness or any side-effects of a COVID-19 vaccine before taking it": 82% support
"I think we can beat COVID-19 without a vaccine": 40% support
"Other countries experiencing higher COVID-19 infection rates should be made a priority over Canada when distributing the vaccine": 55% support
A full breakdown of the survey can be found here.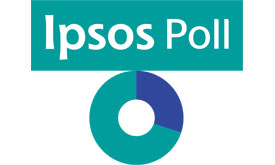 Remember when reading the first two questions and responses that Canadians will not be offered a COVID-19 vaccine until after Health Canada approves it and that before it can be approved there will need to be a full report about the effectiveness and side effects of the vaccine. So whether a person is comfortable getting the vaccine before such documents become available or not, they will not have the option to until the vaccine is properly vetted anyway. With that in consideration, if 82% of Canadians are vaccinated with a vaccine approaching 90% effectiveness, the chances of Canada reaching herd immunity improve significantly!
That's all for now, stay safe everyone!