September is known for two things, back to school and the start of flu season. And with children across BC returning to classes starting tomorrow, we can be sure that the other isn't far behind.
Today BC Health Minister Adrian Dix announced 1.6 billion in additional funding to help better prepare the province for the double-whammy of COVID-19 and the seasonal flu. The new funding will be spread out over several programs, including:
increased testing for COVID-19, with goals of a 20,000 tests per day new maximum.
increased contact tracing.
450,000 additional doses of flu vaccine, bringing the total to 2 million.
$44 million for the recruitment and training of up to 5,000 new hires for cleaners, food servers and aids for hospitals, as well as 2,000 additional workers for long term care and assisted living.
$42 million for a new Hospital At Home program which will offer 24-7 medical care for eligible patients.
The province will also be launching a major immunization program in the fall, which will run from October to December. This program will be encouraging everyone, but especially those at high risk, to get their flu shot as early as possible.
We do not have a firm date for when season flu shots will be available yet, but Dr. Bonnie Henry mentioned recently that they should be available in the next few weeks. With the immunization campaign beginning in October, it's likely the shots will be available in the late September / early October time frame. You can use the ImmunizeBC website to help find your most convenient vaccination station.
One thing that has been on many people's minds even since as far back as March, is what will happen with Halloween? Today we have a little more information direct from Dr. Bonnie Henry:
"We should be looking at doing it outdoors, in small groups, and I would encourage groups to get together and have little areas where they can have things pre-packaged" "I think we can rescue Halloween this year."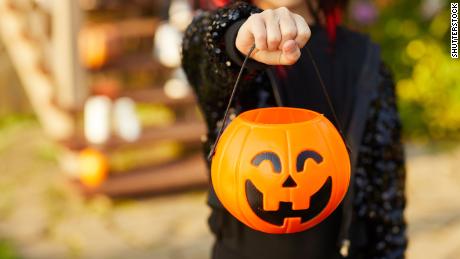 Houses participating in Trick or Treating are encouraged to offer candy at the front of their walkway, while participating children are encouraged to not go up to doorsteps this year.
Halloween parties aimed at adults have not been specifically commented on, but the province discourages indoor parties of all kinds, and actively fines and shuts down larger and unsafe parties. It remains to be seen what possible outdoor options may be permitted come Oct 31st however.
In other news, on March 17th Transport Canada made a special allowance of flexibility for their rule on passengers not being allowed to stay in their vehicles when travelling on a ferry. Today they announced that as of September 30th this flexibility will end, and passengers will now once again be required to travel to one of the passenger deck areas on higher floors. This announcement has been met with concern and frustration from many who believe the risk of COVID-19 transmission outweighs the risks involved in remaining in vehicles for the ferry ride.
Since the March 17th announcement, Transport Canada has made several adjustments to BC Ferries operating procedures. The main changes include:
additional cleaning.
sanitization.
physical distancing.
mandatory wearing of face coverings or masks while onboard or at the terminal.
opening buffet areas for passengers without food to assist in physical distancing.
Previously BC Ferries were also operating at 50% reduced capacity, but they returned to full capacity in July. For more information on BC Ferries' COVID-19 safety measure, check out their website here.
That's all for now, stay safe everyone!