Today we were given the plan for how BC will relax the current restrictions, and what to expect from our new normal for the foreseeable future. I was a little surprised that everything is happening mid-May and not waiting for the beginning of June, but overall I the decisions make sense. BC has had one of the most effective responses against COVID-19 in North America, and it seems likely we can ease up and maintain our strong results.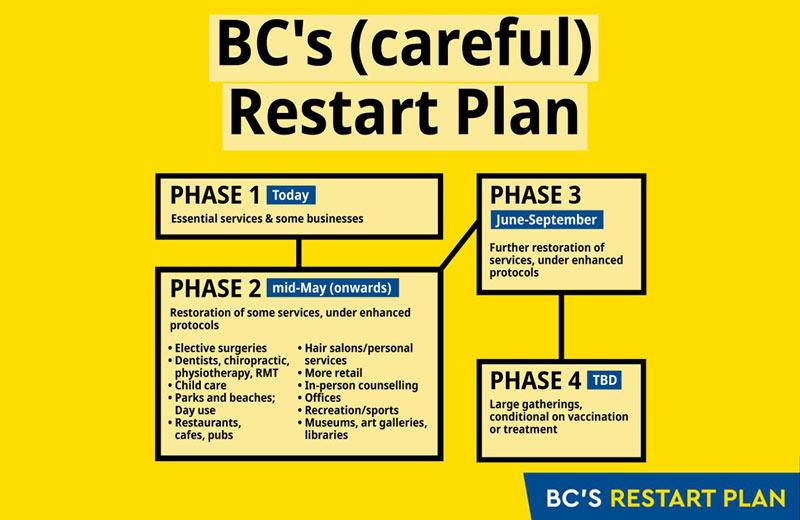 The main concern that I have is in regard to the businesses reopening, and whether they will take all the necessary steps to protect themselves, their staff and others. I also hope that any work place not already offering paid sick leave will now begin to offer it. Like many others, I grieve for the loss of large gatherings, conventions and larger in person events, which are unlikely to return in the next 8-16 months (based on Vaccine timetable estimations). But I do not disagree with the need for the restriction. Click here for more info on BC's restart plan.
That's all for now, stay safe everyone!